Welcome to 2018,
The year has now well and truly begun, Christmas seems like a distant memory and we are busy making our clients property dreams come true. After a short break we are energised and ready for big things in 2018.
Unfortunately the year hasn't started well for the local area with the Thomas Foods fire affecting a large part of our community. I, like a lot of locals, worked at the meatworks in my younger days and know how much it means to this region. I offer my support and best wishes and hope that the company can rebuild quickly and that it is bigger and better before we know it. I have great faith that this resilient community will overcome this challenging period.
Looking back over 2017 we reflect on a year of growth. O'Brien Conveyancers were lucky enough to welcome Sally on board and Victoria is now a year further into her study to become a Registered Conveyancer. 2017 also brought with it change in the local landscape with big law firms making moves into the area.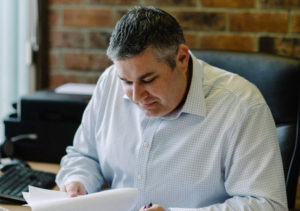 I, Patrick O'Brien – owner and operator of O'Brien Conveyancers, am now entering my 25th year working in this family business, which has been a mainstay in the local community for over 40 years. Our sole focus is on conveyancing and making sure our clients have a smooth sailing experience. Whether it's your first home, another investment opportunity or selling the family farm, we will endeavour to bring our best Conveyancing services to the table. We are the only locally owned and operated Conveyancing business in Murray Bridge and we pride ourselves on being passionate Murraylands residents who know the community around us.
We are looking forward to continuing to help YOU, the local community, with all of your conveyancing needs for 2018. We're excited for new challenges and growth ahead of us this year. Stay tuned as we plan big things for 2018…
Patrick O'Brien