Tara Williams
Tara brings a wide range of skills to her role as a registered conveyancer with the team at O'Briens.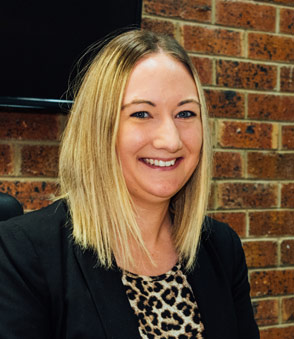 With almost 10 years experience in real estate and finance, Tara came in to Conveyancing when she was looking for a new challenge, and this industry intrigued her, taking her on to the next natural career progression.
With an Advanced Diploma in Conveyancing, she is excited about her future in the industry and the opportunities it will bring working in the Murraylands and Adelaide Hills with the O'Brien team.
Tara thrives on being able to provide a well-informed, stress-free experience to her clients, ensuring their property dreams are smooth sailing.
As a mother, Tara loves her work-life balance. Away from the office, she spends time with her family (who put up with her attempts at playing music) and indulging in a good movie. During winter, you'll find her supporting her favourite AFL team, while in the warmer months she takes any chance to get to the beach.